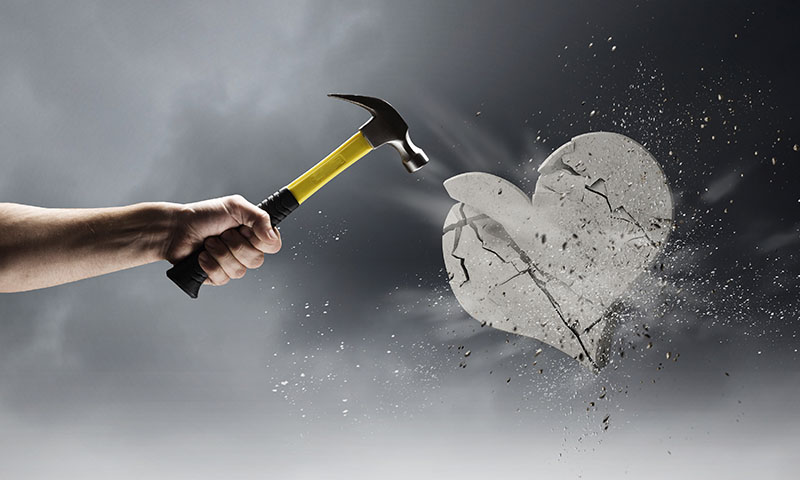 If you're a woman entrepreneur, chances are you're engaged in a bad business romance. From being madly, passionately head over heels in love to having just a little bit of a crush, this business romance costs us time, money, and focus.
I blame Disney. And romantic comedies.
The romance goes something like this:
"One day, my prince will come …"
… and generate my leads for me.
… and close my strategy sessions for me.
… and build my sales funnel for me.
… and book my speaking gigs for me.
… and drive my book to #1 on Amazon for me.
… and put my income on auto-pilot.
Sometimes, the "prince" is, in fact, a person. A new business coach, Facebook ads manager, that new branding person or virtual assistant or event manager we hired.
But sometimes the "prince" is something more abstract, like a business model. Or a marketing method, like podcasting or webinars. Or an event we're planning on attending where we will finally learn what we've been missing.
And when our prince comes … well, then, our dreams will come true, of course!
Just yesterday, I ran into a woman over lunch at a conference who spent $40,000 on a coaching program with a prominent speaker coach. Listening to her rationalize the investment, it was obvious that she thought this coach was going to somehow catapult her into success with all his "connections." Mind you … she hadn't even built a website yet. (Side note: The idea that a business coach would allow a wantrepreneur who has done zero implementation to invest herself at that level makes me want to throw up a little. I think it's unethical, plain and simple.)
This coach was clearly her "prince."
But I also run into this phenomenon amongst highly successful women entrepreneurs. Let's face it. Sometimes we get TIRED – tired of running a team, tired of making all the decisions, tired of all that has to be done.
The thought of someone just coming along and building that automated sales funnel for us … aaaah, wouldn't that be so nice?
If we're in a more empowered state, our bad romance may simply look like a subtle but ongoing quest for true business love. We are looking for "it" – THE business model, THE marketing system, THE webinar content strategy that will finally, finally, turn into a long-term committed relationship. We'll finally have figured "it" out, and we'll be able to settle down into our happily ever after. We don't know exactly what "it" will look like, but we just know that when our eyes meet across a crowded conference room … well, then our dreams will come true, of course!
In the meantime, we're doing a lot of research, taking a lot of programs and classes, and taking a lot of new gadgets and gizmos for a spin. But kissing frogs can be time-consuming. And expensive.
Here's how to call off our bad romance …
1. Remember that the ONLY thing that will create your success and make your dreams come true is YOU.
Nobody else will create your results for you. Ever. Even if you outsource a project, you are still responsible for the outcome of that project, and for your own results.
It doesn't matter how experienced the person is that you hire … it's your business. You are creating results THROUGH someone else's expertise. They are not creating results FOR you. Because they can't. Only you can create your own success.
2. Fall in love with the skills set, not the system.
Your business (and you!) are constantly growing and evolving and changing. The business model or marketing method that works for you right now may not work the same way when you try to scale it in a year or so.
While you're never going to settle into a nice, comfortable happily ever after with a specific business model or marketing system, what you must remember is that you are developing skills that will remain with you for the rest of your life!
Dedicate yourself to becoming really, really great at lead generation, or closing sales, or creating leverage … because this will create a blissful long-term relationship that will, indeed, make your dreams come true.
There is no prince. There are no frogs, either. And one day can be today, right now … if that's what you choose!
And if you need a quick reminder about everything that you, as a woman entrepreneur, are NOT … watch this:
To your infinite abundance,
Andrrea Hess