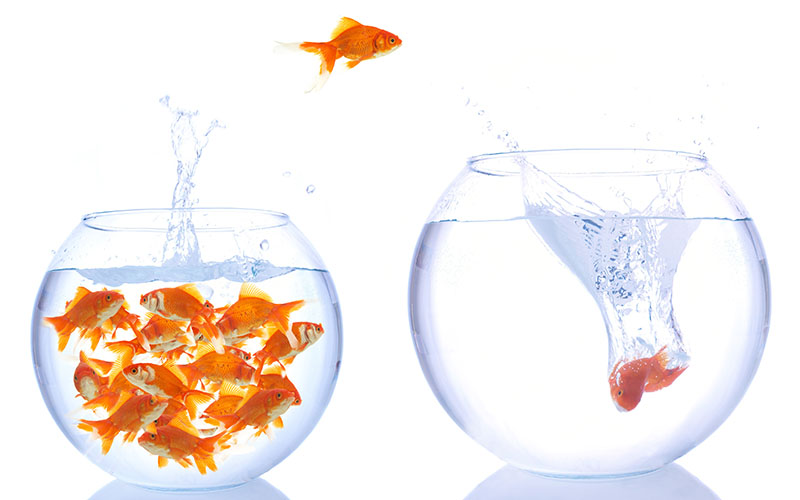 Really, really bizarre things are happening in the business coaching world – and even if you're not a business coach or someone who works with entrepreneurs, you may want to keep reading.
Here's what I've noticed.
All kinds of service-driven entrepreneurs – healers, coaches, artists, you name it – enter the business coaching world because they want to grow their business.
They get very inspired … and next thing you know, THEY want to help entrepreneurs with their business.
Which is fine. When I started making multiple six figures, all I wanted was to help others do the same.
But the whole thing has gotten a bit weird.
Go to any mastermind meeting or conference, and it seems like most people there help entrepreneurs with SOMETHING – branding, purpose, marketing, sales, speaking, you name it.
So now we have a whole bunch of entrepreneurs who are in the business of helping entrepreneurs. Many of whom also help entrepreneurs. And because the whole industry is shouting impressive sales figures from the roof tops of their amazing yacht or villa or something, more and more people are flocking towards helping entrepreneurs … and have been for years now.
The result? An incredibly competitive and weirdly incestuous little fish bowl of an industry. Of course, that's just my opinion.
It sort of made me wonder … is anyone out there, helping "normal" people with something NOT related to business? There's a lot of them out there, actually. And loads of them are quietly making buckets of money without every hiring a business coach or attending marketing conferences, or any of the stuff we're regularly told we must do to invest in ourselves. Don't get me wrong – a lot of them are also struggling and could really use some business coaching! But my point is … there's a lot out there beyond this little fish bowl of our industry.
Here's what else is happening.
Business coaches – even established "names" in the industry – are struggling. Not all of them! But some of them are having trouble keeping up with the competitive aspect of many, many fish in a very small bowl, all competing for the same fish in that same bowl … see how weird this has gotten?
There's a whole lot of public pretense, while privately there are cash flow issues, along with a lot of stress and disillusionment.
Personally, I've been pondering whether it wasn't time to explore new "bowls." After all, what I'm really invested in is helping as many people as possible with the recognition of their own Divinity – whether they are entrepreneurs or not! I might be very good at marketing and business, but I'm ever so much better at understanding the human Soul and how it creates its experience.
So I've been spending the last few months focusing on my Soul Realignment modality, working on more traffic, more leverage, and ultimately more impact – because the more students learn this system to read the Akashic Records, the more people will receive readings from them, and the more people will get to know their Divinity.
And I discovered, not a bigger bowl … but an entire ocean! At least, that's what it feels like to me.
An ocean of leads … my list has been growing by 3K a month, and I can scale it much, much further from here.
And an ocean of people who are ready, with over a hundred new students joining my Soul Realignment program in July. They are ready, not necessarily to be entrepreneurs, but to understand what our Divinity truly is, and to share that understanding with others. And I'm so excited by just how many lives they will transform!
It's been so incredibly joyful!
But whether you want to swim in whatever little industry bowl you may find yourself in OR jump into the ocean of a much, much larger market, one thing is more important now than ever:
You must specialize.
The more specific your niche, the better.
If you're in a little competitive fish bowl like business coaching, being a specialist will differentiate you.
If you're in an ocean, being a specialist will hold people's attention.
I'll be honest. I'm finding the ocean a bit scary, but exciting for the sense of infinite abundance it holds.  So don't be surprised if you get some different kinds of invitations from me shortly!
What about you? Is it time to swim in new waters?  Leave your comments and share!
To your abundance,
Andrrea Hess