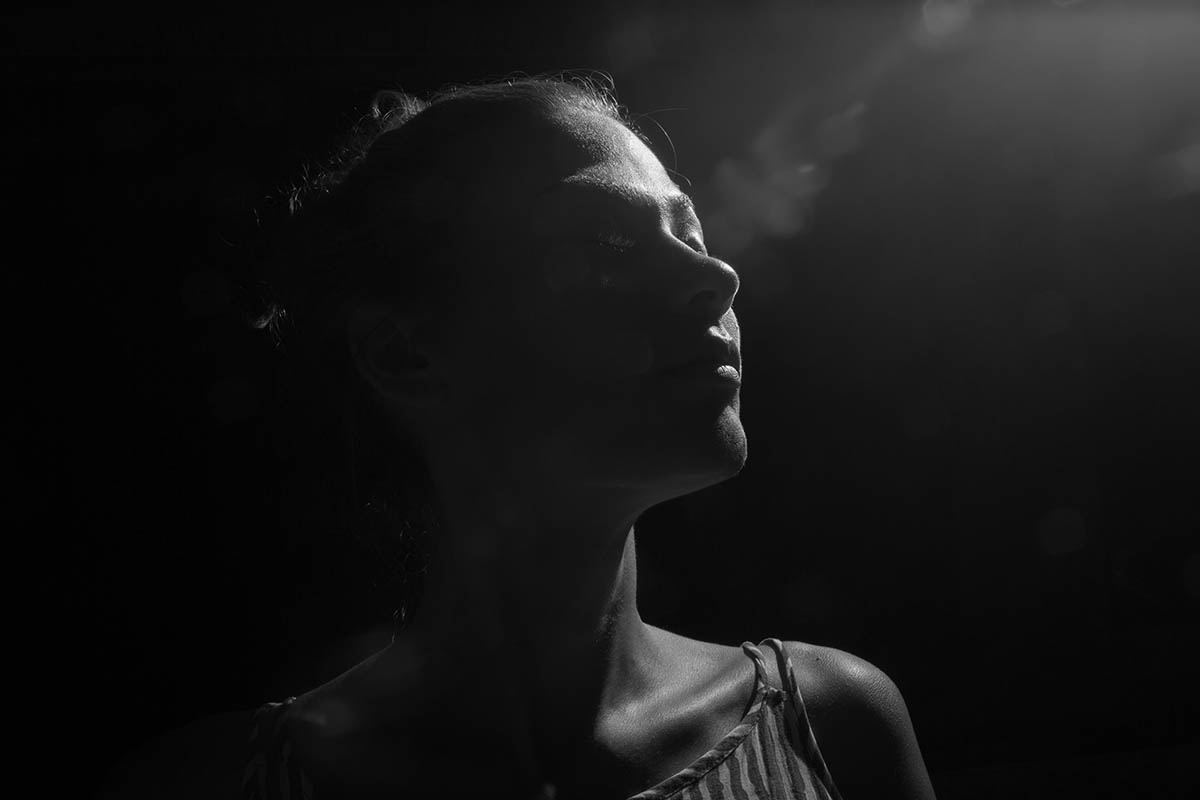 About eight months ago, I had a routine physical … and found out that my thyroid levels were too low. My doctor wanted to put me on thyroid medication. Instead, I decided to change my diet instead. Pretty much overnight, I gave up gluten.
Mind you, I love bread. I love cookies. I love pasta. But going gluten-free wasn't actually difficult. Sure, it was inconvenient but there was ZERO QUESTION that I was going to do it. And so I did. And I haven't "cheated" once.
In short … I was motivated! (And my thyroid levels were back to normal after two months, no medication required …)
We've all had times where taking new action and changing our lives was weirdly easy.
Maybe we wrote a book (or webinar, or sales copy, or class content) and it poured out of us so easily that it practically wrote itself.
Maybe we fell so in love with a new endeavor (like a new healing modality, or a new business model) that we dedicated every spare minute of our busy day to studying and implementing without feeling like we were "working" at all.
Occasionally, we are inspired in just the right way where it seems an idea takes a hold of us and makes itself a reality through us.
It's really awesome when that happens!
Unfortunately, it doesn't happen all that often.
Let's be honest, all of us have a LOT of inspired, wonderful plans and ideas, sitting on our mental shelf, waiting to become a reality.
We love these ideas, and we definitely want to implement them!
But … we don't.
Sure, we tell ourselves that we're too busy, that now is not the right time. But the Truth is that if we were not just inspired but actually MOTIVATED, we would roll up our sleeves and take action.
When we're truly motivated, we are unstoppable. It doesn't matter what else is going on in our lives or our businesses. When we're motivated, we find the time, we find the energy, and we just do what needs to be done.
Wouldn't it be nice if we could summon that level of motivation?
You can!
First of all, we have to understand the difference between inspiration and motivation.
Being inspired is very, very easy for those of us who are highly conscious. Inspiration comes to us from our Soul, our Higher Self. Inspiration are the whispers that show us our path into greater Divine self-expression.
Sometimes we receive inspiration in the shower or while driving. At other times, we are inspired by something we see or hear in our environment, an idea or concept that just elicits a profound "YES" deep within us.
As highly conscious spiritual seekers, most of us have inspired ideas, all day long!
But inspiration comes to us from the spiritual plane, and manifests itself as a thought. In other words, it manifests at the mental level.
And that's where it stays.
You see, the power to CHOOSE does not reside with the Soul. Your Higher Self can't DO anything here, in this third-dimensional, physical experience.
Your Higher Self can only inspire the mind. Your Soul can only give your mind hints as to its desire for self-expression.
So here is our inspiration, stuck at the mental level. How does it become actionable?
Well, to understand we have to look at the ego a little more closely.
You have your conscious, rational mind. Then you have your subconscious, which is the place of your memories, your beliefs, your self-image. Your subconscious is not a very rational place! And then you have your unconscious, which is all about survival. Your unconscious is not only irrational, it is instinctive.
You put all these aspects of your ego together, and they create emotion. Emotion is literally the energy that MOVES you … into action.
Inspiration connects with the conscious, rational mind. And you consciously may think to yourself: "Ooooh, yes, what a great idea, I'm going to definitely do that!!" But if that piece of inspiration doesn't really connect with our subconscious, if the deep recesses of our ego aren't all that interested, if there's just no emotional connection … action won't happen.
The idea will remain just that – an idea.
Sure, we can employ discipline and just push our way into action.
But that's not the same as the flow of unstoppable motivation. Acting purely from discipline is WORK, or even struggle. Acting from motivation, by comparison, is easy and joyful.
Inspiration is the realm of the Soul, connecting with the conscious mind.
But actual motivation comes from a place that we're no so comfortable with as spiritually conscious folks. Actual motivation comes from the needs and wants of the subconscious and unconscious aspects of our ego!
Motivation comes from places within us that are irrational at best. And often, those places are not so pretty. In fact, motivation can come from aspects of ourselves that we would consider pretty darn "un-spiritual."
Which is also why highly conscious folks are often the most implementation-challenged!!
I'll give you a personal example:
There is almost nothing I find more motivating than proving a male authority figure wrong. Whether it's a medical doctor telling me I need to be on medication, to a male business coach telling me I can't possibly have a successful online business … there is something deep within me that rises up, like a big energetic middle finger, and hisses "Watch me." And then I just do it.
Sometimes I joke that I should hire men to tell me how things should be done, just so that I get to prove them wrong.
Like I said, motivation comes from places that are not all that pretty …
Let's have a look at the different kinds motivation:
The most powerful motivation arises when the survival instincts of our unconscious mind are triggered. If our instincts are triggered into "fight for your life" mode, we are completely unstoppable.
What kicks these instincts into action? Usually it's our deepest, darkest childhood pain and suffering.
For example, any kind of health issue – even minor ones – trigger me profoundly. Why? My mother died of breast cancer when she was only forty-five years old. I was thirteen. The idea of putting my own daughter through the experience of watching her mother die, or having her grow up with only a father who has the emotional intelligence of a zucchini, like I did … ooooh, that just make my inner mother lion sit up and ROAR. And fight.
Which means I will give up gluten, sugar, alcohol, or caffeine. Heck, I would run a marathon … you name it, if it's necessary I'll do whatever it takes. Without question. (Note … IF it's necessary. I really don't want to give up wine. Or caffeine. Or run a marathon. I'm just saying I WOULD.)
Everyone's fighting survival instinct triggers are different, depending on what perceived or real childhood dangers and threats we encountered, and how we dealt with them.
Because that's the problem with our survival instincts. There's "fight," which makes us unstoppable. But there's also "flight," which renders us immobilized, like a deer in the headlights, incapable of taking ANY action on our own behalf, no matter how dire the situation.
I've watched people so incapacitated that they lost their income, their savings, their homes, because financial hardship triggered their "flight" survival instincts rather than their "fight."
The difference here is whether we OVERCAME the childhood dangers and threats we experienced … or were victimized by them. If we processed childhood hardships through victimization, those same survival instincts will paralyze us and elicit a "flight" response. We'll freeze.
Of course, digging around in our childhood hurts and wounds and hardships isn't pleasant. Many of us – especially those of us who are spiritually conscious – want to consider ourselves "healed" and complete with those events. But all too often, in our efforts to heal we're actually just disconnecting ourselves from the parts of our ego that move us into fierce and unstoppable action.
So ask yourself … what childhood adversity did you overcome? In spite of WHAT are you here, healthy and functioning and awesome? This is what will trigger your "fighting" survival instincts.
And what childhood adversities happened TO you? This is a different question entirely. But the answer will reveal what triggers your "flight" survival instincts. If you've ever found yourself inexplicably unable to take action … asking yourself this question will explain why.
The next level of motivation actually arises from your subconscious mind. This is where your personal history, your belief system, your perception of the world that you started forming from an early age all collide and combine into your ego's self-image.
Our ego loves its self-image! No matter how spiritually conscious we are, no matter how much we know about our Soul's Divine nature … our ego will never stop loving and defending its self-image.
And that's okay.
Because the ego is the ONLY part of ourselves that can choose action.
When our ego's self-image is triggered, either to defend it or to expand on it … we get mightily motivated.
But again … these motivations don't always come from pretty places within ourselves.
For example, something about being a published author may trigger our egoic self-image. Maybe it's the credibility, or being an expert, or even becoming famous … but something deep within ourselves loves the idea of having a book out. And just maybe, as an added bonus, we also get to prove to our third-grade English teacher / older brother / middle school bully / whoever that we ARE successful.
And so we experience unstoppable motivation, and writing is easy. Our ego is so attached to adding "published author" to its self-image that finding the time and energy to get our book done becomes an unquestionable certainty.
But keep in mind that the ego is motivated in ways we're not always comfortable with.
For example, as spiritually conscious folks, we like to think that we're all about helping others and making the world a better place.
Truth is that your ego really doesn't care about other people, other than how other people perceive you. If your ego is all about helping others, it's because your ego loves being needed, or seen as altruistic, or being perceived as a "good" person.
And that's okay!
Unfortunately, in an effort to be love, light, and unicorns 24-7, a lot of us who are spiritually conscious have cut ourselves off from the parts of our ego that give us GRIT, perseverance, and determination.
Your ego is fiercely attached to how it wants to be perceived, to it's self-image … and guess what? You can USE THAT attachment to unleash motivation.
Maybe your ego secretly wants to be wealthy and rub your family's nose in your success.
Maybe your ego secretly wants to be the "rock star" in your industry and wants to leave your competitors in the dust.
Maybe your ego wants to out-earn your ex-spouse, just to show him how badly he screwed up.
Maybe your ego wants to be a cool world-traveling jet-setter and show off your lifestyle on social media.
None of these motivations seem very "spiritual." In fact, some people in the spiritual development world would probably tell you that you need some serious healing around your family of origin, authority figures, relationships, and self-esteem.
And they would be wrong!
Your ego will always have a shadow side, a part of you that is out for itself, that is reactive, competitive, full of pride, rebelliousness, and well … egoic.
But if you can get honest enough with yourself to stare your shadowy, questionable motivations in the face and embrace them as a part of yourself, then you can leverage them into highly productive and incredibly positive action!
When your Soul-inspired desire meets your egoic attachment to its self-image … and possible your survival "fight" instincts are triggered as an added bonus … you are unstoppable.
Which means you can do a ton of good in the world.
Motivation is not a function of our connection to the spiritual realm.
Motivation is a function of our connection to our "lower" Self (which, FYI, is as sacred as any other part of you!!).
Motivation that has teeth comes from the parts of you that … well … also have teeth! We don't let ourselves feel into these aspects of ourselves very much, especially if we're women. And most especially if we're spiritually conscious women.
But that is also why there's a lot of talking, navel-gazing, shifting energy, spiritual practice, and studying happening … but not a whole lot of ACTION.
So take a moment and look at your not-so-spiritual motivations that, perhaps, you wouldn't admit out loud to anyone. How does your ego want to be perceived by others? What secret persona would your ego love to embrace? What do you want to prove, and to whom? What accomplishments would you love to show off to others? Go ahead … take a little walk on your dark side.
Now … can you use your inspired ideas to give your ego what it secretly wants?
Embrace ALL of yourself. Be unstoppable.
To your abundance,
Andrrea