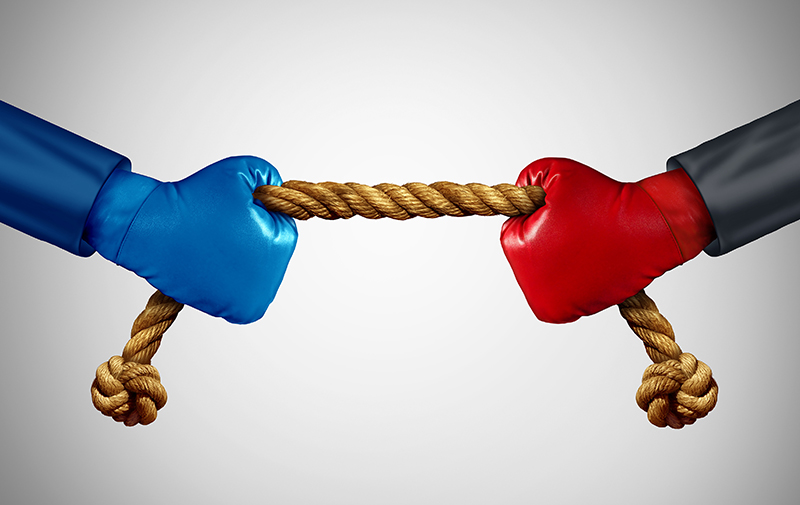 When we want to increase our income, there's one highly inconvenient Truth that we often forget. And here it is:
Change is not something we can confine or compartmentalize into just one little area of our lives, such as our income level.
If we want to change ANY of our circumstances, WE have to change. And we are whole Beings! There is no little slice of you that you can change without affecting every other aspect of your Being.
There's absolutely no way we can confine the process of changing our vibrational state to ONLY increasing our income … but keeping other circumstances exactly the same, such as our relationships with friends and family, or how we invest our time, or our environment.
This is where a ton of people get stuck – because they are setting intentions that are vibrationally incongruent to each other!
Let's say, for example, that you are happy with your current intimate relationship. You have a great balance with your partner – it may not always be perfect, but overall, you are happy. You don't want your relationship to change.
But you do want to make more money. You want freedom and expansion to happen in your bank account!
Well … stagnation and expansion just don't go together in the same experience. You can't do both, vibrationally speaking.
You either create "freedom and expansion" across the board in your life, or you keep everything the same in your life.
Of course, the idea of doing "freedom and expansion" in a relatively happy relationship may scare the crap out of us. Because we have no idea what that might look like. In fact, we have no idea if our significant other is willing to come along for our "freedom and expansion" magic carpet ride. Nor can we drag our partner along on our magical carpet! He or she would have to get on their own carpet, headed towards the same destination as yours.
There's a reason that most people don't allow themselves to significantly change their income level. Drastic change means exactly that – drastic change in ALL areas of our lives. And we'd like to tell ourselves that all those changes will be positive … right?
Well, if you're going to do "freedom and expansion" in your bank account, you'll definitely experience more freedom and expansion everywhere else. But let's be clear.
"Freedom and expansion" in ALL of your life circumstances may look different from what your ego wants, or what your mind expects.
You may be thoroughly attached to what your ego values, because your ego has decided that certain circumstances are part of who "you" are. For example, your ego may be attached to:
-Picking up your kids from school every day
-Eating dinner together as a family.
-Your spiritual practice.
-Your diet.
-Your weekly yoga class or Reiki share.
-Your Friday night happy hour with your colleagues.
-Your hobbies.
-Your exercise routine.
Our ego loves the labels we give ourselves. Whether we think of ourselves as a healer, a "good" mom, a vegetarian, a runner, a wife, a friend … all of these are just ways we are choosing to express ourselves into the human experience.
And none of these labels have anything to do with who we truly are.
Now, does that mean we have to give up everything we value in our lives in order to make more money?
Of course not.
But we attract more money when we step further into our Divine self-expression. For highly conscious folks, there is no other path to more income that to do more of our Divinity within our humanity.
So the real question is … is there anything in your life that you value more than your Divine self-expression?
Here's a great exercise for you:
Ask yourself what you would NEVER give up.
I know women who would never give up picking their kids up from school every day, for example. I know someone who is completely self-identified as a runner. And I definitely know a few people who are so seriously attached to a certain way of eating – raw, vegan, vegetarian – that it's practically their religion.
Now, there's nothing wrong with picking up our kids from school, or being a runner, or a vegan. But when we are in attachment to who we think we are … there's no room for greater Divine self-expression. And therefore, no room for more income.
I've created what I consider a pretty kick-ass lifestyle for myself. I love my homes, I love my relationship with my child, I love my work. I think making money is the most fun you can have with your clothes on. Guess what? None of it is who I am! I'd go live in a cave if I thought that my Divine self-expression demanded it.
The only way to allow yourself to change everything – and if you want to increase your income, you WILL change everything – is to DETACH from everything.
Detachment is where true freedom and expansion resides.
What would you NEVER be willing to give up? Work on your willingness. I'm not saying you have to go live in a cave … but would you be willing to? Really, honestly, truly willing?  Regardless of what anyone else thinks of you?
You'll find that the more detached you are, the more room you have in your life for your Divine self-expression … and the more abundance you will experience.
All you have to do is be willing to give up anything.  What you gain is … everything!
To your abundance,
Andrrea