Welcome to the Divine Abundance Mentoring Circle!
Join me and your team of Spirit Guides twice a month to answer YOUR most important questions about manifesting financial abundance.
It's Time To Manifest Your Most Abundant Reality …
Are you ready to learn:
Your personal path to the financial reality you want.
Practical and energetic strategies that help you manifest your desired income.
How you may be standing between you and your money goals. (Note: We're always the problem. We're also ALWAYS the solution!)
What next action steps are available to you to create new results in your bank account!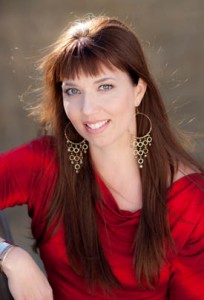 Time and again, my students tell me they want to take my classes again … and when I ask them why, they say: "Because of the Q&A calls!"
So often we have questions …
They are the questions that we wake up with in the morning, and that keep us awake at night.
They are the questions that only our inner wisdom can answer.
But when we're in fear, self-doubt, and lack … our inner wisdom isn't easy to access on our own.
Sometimes we need confirmation of what we already know.
Sometimes we need to hear what we probably already knew, but didn't WANT to know.
Sometimes, we need someone ELSE to ask the question we didn't even know we had!
And sometimes we need to hear what is outside of our current vibrational state, so that we can be uplifted into a new vibrational reality … and create new results.
We need the answers that can actually CHANGE our experience.
You're invited to the Divine Abundance Mentoring Circle.
Bring your financial intention, and the biggest question you have about how to create that financial intention.
On these 75-minute calls, I will channel your team of Spirit Guides to give you the answers you need right now in order to create what you want!
Magical things usually happen on these calls.
You get your question answered … even if you didn't personally ask your question!
While I'm essentially doing "mini-readings" on these calls, the messages and content that comes through generally serves the entire community.
These calls harness the power and synergy of a highly intentional group that is moving into greater financial abundance together!
Upcoming Call Dates:
Thursday, April 11th at 4:00pm Pacific/ 7:00pm Eastern
All calls will also be recorded, in case you can't make the "live" calls. And while I can't energetically "read" for you when you're not on the phone, you're also invited to ask questions ahead of the call, in case you can't be there in person.
Your investment: $47/month
Your membership includes:
Two monthly 75-minute calls during which I channel your Spirit Guide teams and answer questions.
Recordings of both monthly calls, delivered as downloadable MP3 files.
You can cancel your membership at any time – just email us!